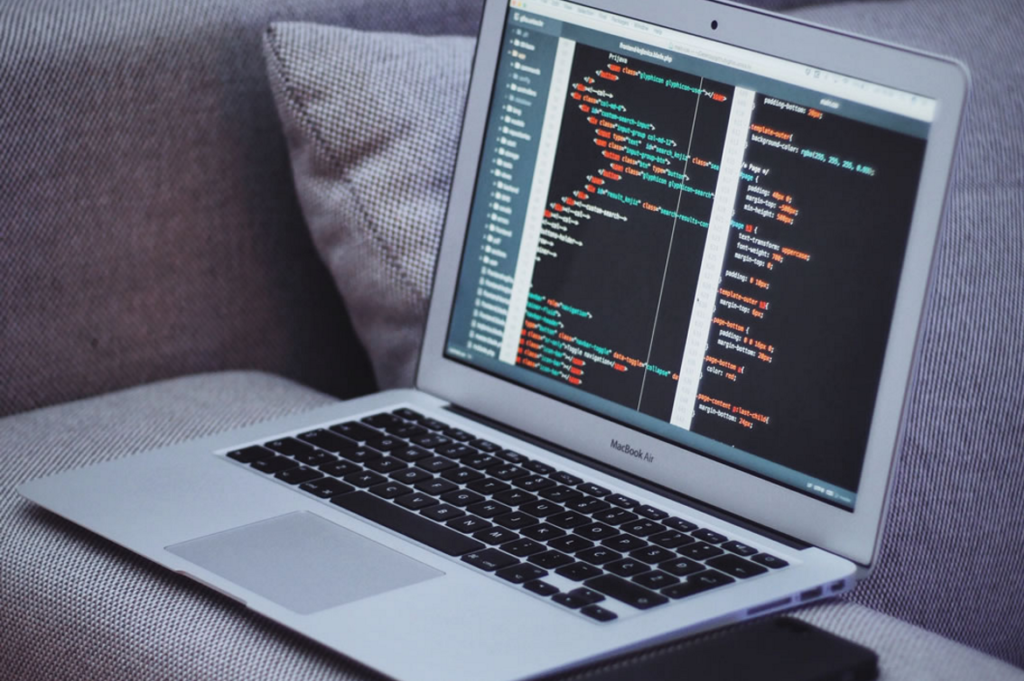 In recent years, the instances of cyber crime have increased significantly in tandem with the continual advance of technology. It doesn't matter where, when or who; the threat of a cyber attack is ubiquitous in today's digital landscape. While some people, businesses and industries are at a higher risk, everyone must remain on high alert.
One degree program and profession that has benefited from this malicious surge is cyber security. Students hoping to study the field of cyber security can pursue a Bachelor's Degree in Cyber Security or a Master's Degree in Cyber Security. Both programs are offered online, and the current demand for experts in this field is desperately high.
27 percent of enterprises in the United States are unable to fill positions in cyber security
20 percent of organizations receive fewer than five applications for a cyber security position
13 percent of organizations receive more than 20 applications for a cyber security position
55 percent of businesses state it takes at least six months to fill an open position in cyber security
70 percent of hiring enterprises require a bachelor's degree for open cyber security positions
As alarming as these statistics are for the businesses, enterprises and organizations involved, now's the time to pursue a cyber security degree online if you're either starting school or looking to switch professions.
Standard Curriculum for Earning an Online Cyber Security Degree
There are plenty of online degree programs offered in cyber security at both the bachelor's and master's degree levels. Students can complete either program via distance learning, accessing course readings, lectures and other materials through an online portal. Instructors and students also communicate through the internet via email or phone.
Cyber security programs are often taught by professors in the computer sciences department. At the bachelor's degree level, students learn about different computer systems, programming languages and complete their general education requirement.
At the master's degree level, students usually have more experience in computer science. These programs are technically oriented, including courses in data encryption and the prevention of cyber attacks. Master's degree students are also often required to submit a thesis or a final research project before earning their degree.
Online Bachelor's Degree in Cyber Security
Program administered via a Content Management System
Must meet general education requirements before earning degree
Must take core computer science courses
Must take courses in software, hardware and networking strategies
Introduction to Information Security
An introductory course in information security that presents the common threats to computers and networks, discussing the methods for protecting them. Instructors cover techniques like access control, encryption and vulnerabilities.
System Security
A course that presents standard practices for safely maintaining computer systems and networks, discussing the methods for identifying and documenting vulnerabilities as well as enforcing secure computing procedures by employees.
Database Security
A course that analyzes the concerns for protecting information that's stored in a database by way of user authentication, auditing and other common techniques. It discusses different stages of practice, including updates and maintenance.
Online Master's Degree in Cyber Security
Narrow focus for students with a bachelor's degree and professional experience
Learn techniques for protecting databases, operating systems and networks as well as securing sensitive data
Online master's degree programs in cyber security usually take two to three years to complete
Courses in cyber security focus on a particular aspect of securing network systems
Operating Systems
A course that introduces students to the structure and features of different global computer operating systems, extensively discussing vulnerabilities and the various ways of protecting against an attack.
Cryptography
A course that extensively covers methods of data encryption to prevent sensitive information from being tampered with by unauthorized users, discussing techniques for maintaining information integrity.
Network Security
A course that focuses on strategies for protecting data while it moves through large networks, discussing the design and implementation of different networking architecture models.
Job and Salary Prospects After You Earn a Cyber Security Degree Online
As stated, information technology – specifically cyber security – is a field that's growing fast. Students who graduate with an online cyber security bachelor's degree can seek employment in network administration. According to the U.S. Bureau of Labor Statistics, job opportunities are estimated to increase by 8 percent from 2014 to 2024. In 2015, the median annual wage for a network administrator was $77,810.
Students who graduate with an online cyber security master's degree can seek employment in information technology management. According to the U.S. Bureau of Labor Statistics, the IT management field is growing rapidly, with job opportunities expected to increase by 15 percent between 2014 and 2024. In 2015, the median wage of computer and information systems managers was $131,600.
Who Might Want to Seek to Earn an Online Cyber Security Degree
It's no secret that millennials have had a hard time finding employment in today's tough job market, even with a degree from a prestigious university.
In fact, the current unemployment rate for millennials is 12.8 percent compared to 4.7 percent for the U.S. Whether they're overqualified for menial jobs or under-qualified for job postings requiring a decade of first-hand experience, it's not a fun time to be a millennial looking for work to pay off those student debts.
One way for millennials to avoid the pitfalls of today's job market is to direct their educational goals toward a profession that's in high demand for skilled labor.
When you factor in that millennials have grown up with technology and have a better grasp on it than older generations, it makes perfect sense that a high school graduate might consider an online cyber security degree. When you think about it, it's a match made in employment heaven.
Benefits of an Online Program Versus a Traditional Campus Program
Many millennials have also taken at least one course via the internet throughout their educational career, which also sets them up to enroll in and smoothly transition to an online program instead of attending classes on campus.
Earn your cyber security degree online at your own pace
Enoy flexibility to schedule studying around your work or parental schedule
Take advantage of constant access to previous lectures and course materials
Pay less for attending a top-tier university online
Avoid paying for gas to attend class, books and other educational expenses
Forget sitting in an uncomfortable classroom – sit back, relax and enjoy your online class
A computer security expert once wrote, "The mantra of any good security engineer is: 'Security is a not a product, but a process.'" The same can apply to your pursuit of being a cyber security professional. Are you ready to start the process?